SystemHaus participates at Tanning Tech fair in Milan, Italy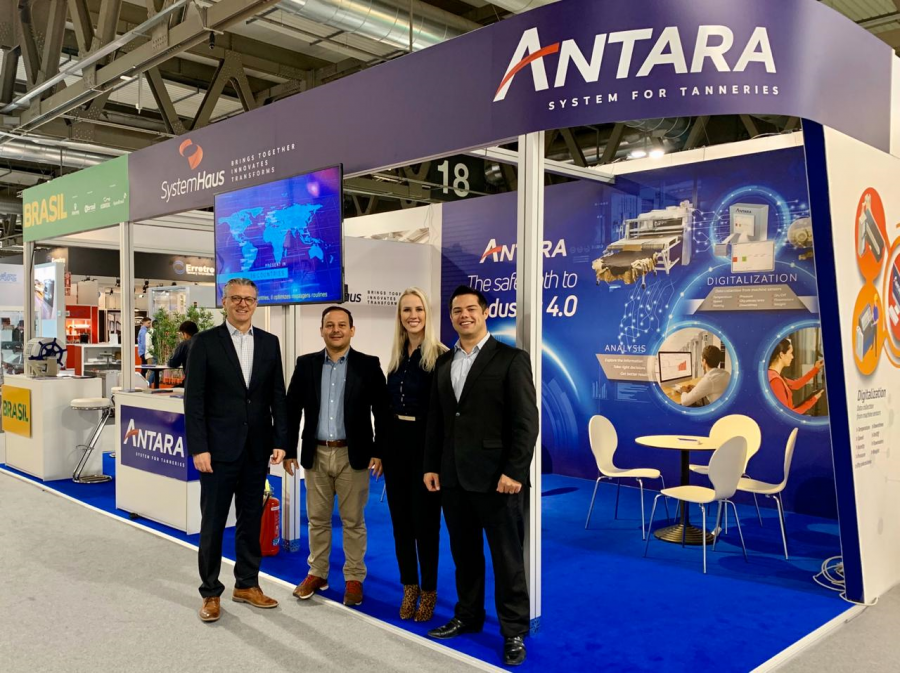 From February 19th to 21st, SystemHaus team was present at the most important fair in the leather footwear sector.
SystemHaus understands that companies turned the attention towards high-performing, safe and eco-friendly technologies in tne last years and will keep pursuing them. Indeed, within the framework of sustainable production, the leather business has understood and embraced the idea of adopting high technology processes.
SystemHaus presented to its customers the new features of Antara and the safe path to the Industry 4.0 in tanneries.
Your participation was key to our success at this fair.
Click here and watch a video of our stand at TanningTech 2020.

CSCB
birthday
System for Tannery
SystemHaus
software for tannery
Industry 3.0
TANNING TECH
#systemhaus
Nationality
ACLE
Sustainability
FAIR
customer
APLF
Brazil
Software
ALL CHINA LEATHER EXHIBITION
LINEAPELLE
BI
DNA