Launch of SystemHaus Academy!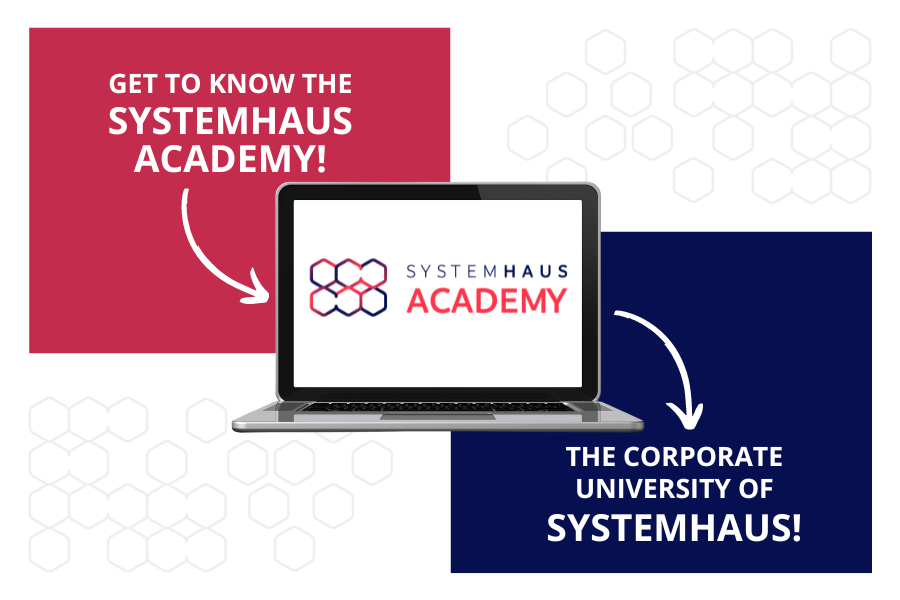 "When you dream alone it`s just a dream. When we dream together is the beginning of reality"

 This phrase from the book Dom Quixote, by the famous Spanish writer Miguel de Cervantes, defines the creation process of our Corporate University: the SystemHaus Academy, launched last Thursday – March 2, 2023 – and which has as its mission: share, develop and transform!

A project like a Corporate University demands time and dedication, involving a lot of responsibility with the choice of content, of the instructors who will share their knowledge and expertise, in addition to all the pedagogical decisions that support the adequate sharing of content and the development of competences (knowledge, skills, and attitudes). The SystemHaus Academy was designed, planned, and executed by many people – each one within their competence and each one indispensable – so that this idea could leave the drawing board and become reality.

But after all, what is a Corporate University, and what is taught in it?

A corporate university is an educational unit that is considered an important strategic tool within companies. Its core objective is to help the company develop skills at various levels so that it operates more efficiently, and productively and generates better results.

SystemHaus Academy was born as an idea, in the already distant year of 2011. Twelve years later, it no longer appears as an idea, but as a concrete and functional project, which already has several training and improvement courses that are available to employees. from SystemHaus on its platform and focused on the individual`s learning experience.
The knowledge-oriented environment, collaborations, and knowledge exchanges end up transforming the participating individuals and, developing in them, new and better skills.

And we`ve already started on the right foot: at the moment, SystemHaus Academy has 11 courses that are available on our platform and many others that will soon be launched. These courses, at first, are offered only to the internal public, that is, to SystemHaus employees, but in the medium-long term, we will extend their offer to the external public, starting with the company`s customers.
The launch of SystemHaus Academy is just the beginning of a year that in itself is already very special, after all, it is in 2023 that we will celebrate our 35 years of existence!
So, buckle up, because it`s going to be an amazing journey!
operational
nationalconference
future
CSCB
financial
quality
environmental awareness
successful
processes
decisionmaking
digital
tax obligations
organizationaldevelopment
chatgpt
SystemHaus
software for tannery
textgenerator
evolution
tanneryconference
industry4.0